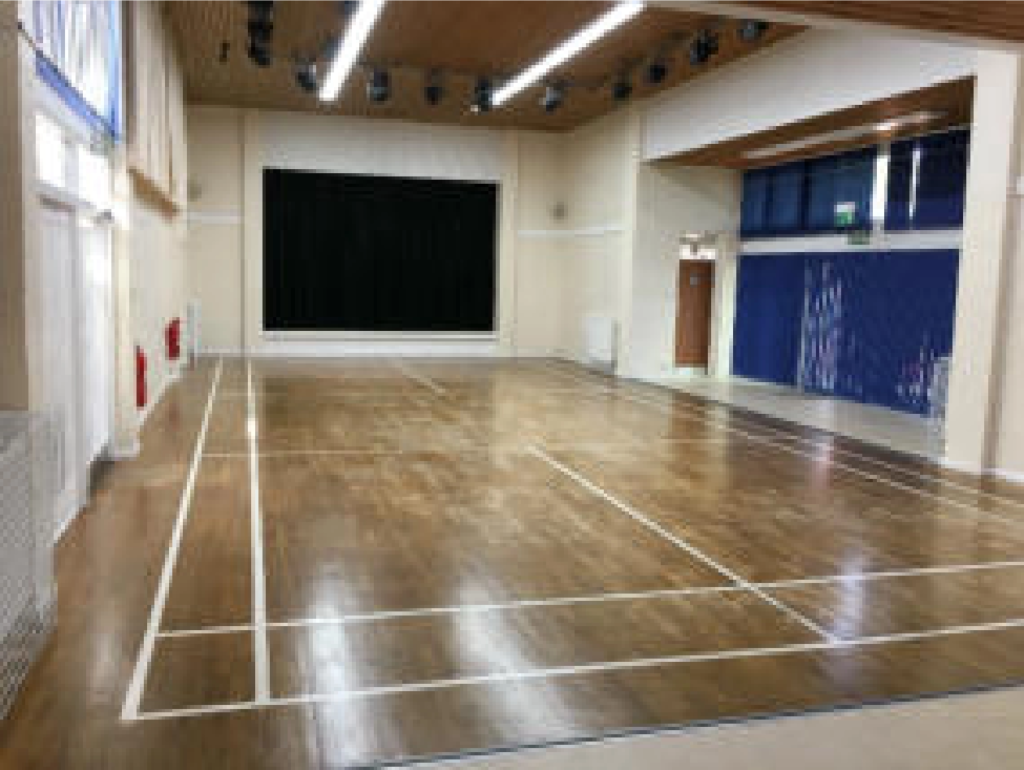 The main hall has ample room for events with up to 150 people depending on the layout and seating you require. The maple floor is sprung and is made for dancing.
The stage area can be used for small productions and events, and, with the state of the art DMX LED lighting system can transform the main hall and help to create the perfect  atmosphere for your event.
The large windows allow  lots of natural light and directly off the main hall is access to the kitchen and general purpose  (GP) meeting room.
The fully equipped kitchen can be used to cater for events large and small.
The kitchen has a large commercial electric oven with a six plate electric hob and with an extractor fan, a large fridge freezer is available to store food as required.
When you are finished, the commercial grade dishwasher cycles in 15 minutes to clean all the plates and cutlery, at there is enough of this to cover an event for up to 100 people. 
The General Purpose (GP) Room is ideal for meetings up to 25 people, and can also be used when an main event is in the hall as a changing room, or for serving food.
Tables, Chairs and a portable whiteboard/projection board are available should you require them for your meeting.
A small meeting room is available by the entrance, this is ideal for holding private meetings and interviews, and is cost effective for small meetings for up to 10 people.
When the main hall is in use then this doubles as a cloakroom for the event.
A separate bar area is available, accessible from the kitchen for serving drinks at your event.
It is equipped with a generous number of glasses, a sink, a dedicated fridge and should you require it a specialist wine fridge can be added as required.
The reception area has access to the main hall, the small meeting room and to the Toilets.
A disabled toilet is easily accessible from this area.